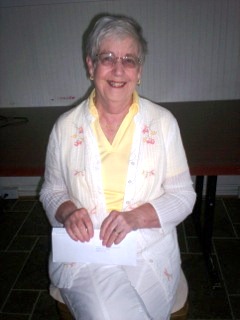 On July 18, 2013 the "9 Hole Ladies League" of Hanover Country Club sponsored its Fourth Annual "Doggie Days" Tournament. The event, organized to benefit the Hanover Humane Society, featured twenty-seven (27) players, three players per designated nine (9) holes on Hanover Country Club's Golf Course. To further emphasize the pet theme, each hole was decorated with cat, dog, and even bird hole sponsor signs! Tournament organizer, Suzanne Harman, worked with Mike King, Golf Pro at Hanover Country Club, to promote and produce the event. The proceeds from this event yielded $1100 in donations for the Hanover Humane Society!
Many thanks go to "Fat Cat" and Mark from Fin and Feather in Ashland for sponsoring four holes in the tournament. The 16 hole sponsors included the Air Force Eagle, many neighborhood dogs and cats, and several backyard birds! The winning team of Kris Holt, Jeanne Trible and Mary Rowe received gift certificates from Homemades by Suzanne.
The Hanover Humane Society is a private 501(c)3 non-profit recognized by the IRS. All funding for the organization is derived from private fundraising and development initiatives. The Hanover Humane Society does not receive any public funding. Hanover Humane's mission is to support animal welfare through its adoption, education, and prevention efforts.