The Facility
Effective June 1, 2006, the Hanover Humane Society purchased and began operating the former Yopaka Kennels.
Many things have stayed the same, but the HHS has also brought new services to the facility as well.The staff handling your animals are carefully screened, paid employees, NOT volunteers, and they will be responsible for providing care and snuggles to your baby during his/her stay.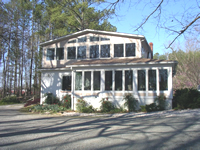 The Facility House contains individual rooms where potential adopters can visit with adoptable pets. This building will also eventually provide office space; our 24-hour staff lives in the upstairs apartment to provide for on-site supervision of our animals at night. The back portion of the house provides views of the kennel buildings and the woods surrounding the kennels.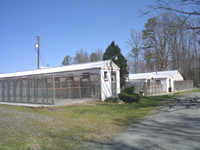 The kennel consists of 71 dog runs.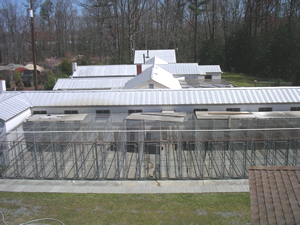 Boarding dogs and rescue animals are kept in separate areas. The Kennel also includes the grooming facilities and gift shop.
And don't forget our Paw Paw Path! A walking trail that winds through the woods around our facilities.